Discover Dollar hilft Einzelhändlern, mithilfe von Datenanalysen Umsatzverluste zu identifizieren und mit nur einem Knopfdruck zu bereinigen. Zu diesem Zweck nimmt das Unternehmen verschiedene Datenquellen unter die Lupe, darunter unter anderem Bestellungen und Rechnungen, die Ressourcenplanung, aber auch unstrukturierte Daten wie E-Mails und Verträge.
Welche Vision habt Ihr für Discover Dollar?
Discover Dollar will zur Wertschöpfung von Unternehmen beitragen. Dabei verfolgen wir einen "Data First"-Ansatz. Wir setzen also Data Science ein, um Kundendaten zu analysieren. In 4 Jahren wollen wir mit großen Fortune 500 Einzelhändlern zusammenarbeiten und mithilfe unserer Lösung für diese Unternehmen mindestens 1 Mrd. $ an Werten schaffen. So wie Google für die Internetsuche steht, wollen wir für die Wertschöpfung in Unternehmen stehen.
Welche Kenndaten zu Eurem Startup könnt Ihr uns zum jetzigen Stand geben?
Wir sind 3,5 Jahre alt und haben 16 Mitarbeiter. Derzeit arbeiten wir von Bangalore aus und planen, in kürze Büros in den USA und Europa zu eröffnen. Der Einzelhandel verliert pro Milliarde Dollar Umsatz mindestens 1 Mio. $. Discover Dollar hat bereits einige Händler dabei unterstützt, mehrere Millionen an entgangenen Einnahmen einzutreiben. Unsere Lösung hat den Kunden das Fünffache und mehr des Return on Investment eingebracht.
Wie seht Ihr die Rolle des METRO Accelerator Programms bei der Weiterentwicklung von Discover Dollar?
Wir stehen kurz davor, unser Geschäft international auszuweiten. Der METRO Accelerator wird uns die Gelegenheit geben, wertvolle Validierung zu den neuen Standorten zu erhalten. Darüber hinaus werden wir mit der richtigen Betreuung und Beratung einen großen Sprung in unserem bisherigen Wachstum erreichen.
Gründer:
Subrahmanya Rao NS
Gründungsdatum: Juni 2014
Standort: Bangalore, Indien
Copyright: HOSPITALITY.digital
Discover Dollar helps retailers detect and resolve revenue leakage in real-time. The company analyses various data sources, including purchase orders and invoices, ERP and also unstructured data such as emails and contracts. 
What is the vision of your start-up?
Discover Dollar seeks to pioneer value creation for enterprises from existing data. We take a "data first" approach and leverage data science to uncover potential value from customer data. 4 years from now we want to be working with major Fortune 500 retailers and discover at least $1bn in value for them. Just like Google is a synonym for search engines, we want to be a synonym for value creation in enterprises.
Which key figures could you provide us about your company in its current state?
We are 3.5 years old, with a team of 16 employees. Currently operating in Bangalore we are looking to set up offices in the US and Europe in the near future. Retailers lose at least $1m out of every $1bn in sales. Discover Dollar has already helped some retailers recover several millions of dollars in lost revenue. We supported clients with a fivefold, or more, return on investment.
How do you see the role of the METRO Accelerator programme with regard to the further development of your company?
We are poised to go global. We believe that the METRO Accelerator will give us an opportunity to obtain a great validation of new geographies. More importantly, with the right mentorship and guidance, we can look forward to leapfrog in terms of our growth history.
3 questions for Discover Dollar
TRACTION.
Founder:
Subrahmanya Rao NS
Founded: June 2014
Location: Bangalore, India
Copyright: HOSPITALITY.digital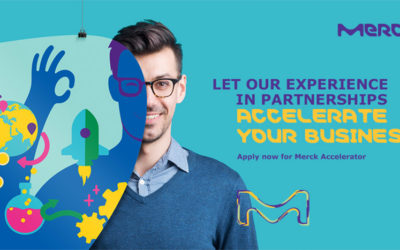 The Merck Accelerator is looking for collaboration-ready startups in Bio-Sensing & Interfaces, Clean Meat, and Liquid Biopsy Technologies, as well as in our company's core areas: Healthcare, Life Sciences, and Performance Materials. Come to our headquarters and...